The OWIS RIYADH Campus is a vibrant, expansive campus that caters to students of all ages, from Early Childhood through to Grade 12 in Secondary School.
It is designed into separate blocks for Early Childhood, Primary School and Secondary School. Our campus provides Early Childhood students a safe space within the school and allows Primary and Secondary students their own free-flow open spaces for play and interaction.
Key Features of the OWIS Nanyang Campus
Our campus features more than 32,000 square meters of innovative learning facilities and inviting outdoor spaces. Some of the key features of this campus include:
The OWIS Nanyang campus is close to both the Jurong Lake Gardens, one of the largest public gardens in Singapore and Nanyang Technological University (NTU) with a wide range of housing options nearby for families who would like to live near the school.
To assist families who need transportation for their children, the school offers door-to-door school bus services, which are safe and provide a seamless transport option. Additionally, public and private transport services are also available, making our Nanyang campus a convenient location.
Experience the Open and Welcoming Atmosphere at OWIS
Kindness, empathy and compassion are rooted in our school values and are included in everything we do at OWIS.
Teachers model these values, and students are able to learn by example. In addition, students are immersed in a multicultural environment where they make friends with students of all backgrounds and cultures. This inclusive and nurturing atmosphere leads to the development of internationally-minded citizens.
The best way to learn more about the OWIS Nanyang campus is to experience it for yourself. We invite you to come to our campus, walk through our school hallways and interact with our teachers. Take time to talk to the other families who you meet along the way, and ask any questions that you have.
A big consideration for our family was the size of the school. I prefer a moderately-sized school, compared to one with over three thousand students, which does not feel personable enough.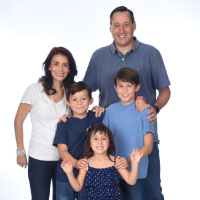 Christina O.
All our five children have been attending OWIS Nanyang since January 2018. They have a mix of interests in the arts and sports. They're also enjoying Maths, Geography and Mandarin. Most mornings, they're so keen to go to the school that they request that we leave home early!
William R.
OWIS has a good IB curriculum, is walking distance from where we live and has reasonable school fees. My children are always excited about what they have learned and are eager to share and sometimes show off!
Andrea N.
Join us for a school tour and find out more about our educational programmes
Learn more about our school's core values, student-centred teaching methodology and rigorous education programmes for students. Discover how we prepare students for higher education and what we do to ensure your child has everything they need for a successful future as a global, mindful citizen.